31.10.2017
Wah dah buka! Largest IKEA outlet in South-East Asia
The largest ever made IKEA outlet in South East Asia, IKEA Tebrau is finally open to public on 16 November 2017. The Swedish furniture giant's retail director, Mike King said that over 1.8 million people living near the outlet will get an easy access to visit the store.
Located at 33 Jalan Harmonium Taman Desa Tebrau, Johor Bahru, IKEA Tebrau has an immensity of 46,713 sq m that also projected to be supply almost 8,000 home furnishing products for the nationwide consumers especially in Malaysia.
The new outlet also provide their customers with 750-seat IKEA restaurant with the main delicacies will be it's famous Swedish signature meatballs.
In conjunction with this special and historical event, we at WAHDAH wanted to help those who desired to visit the new outlet by giving a 16% discount for all booking online with drive period 16th November to 19th November 2017. Used promo code WAHDAHBUKA when you place your booking on 1st November 2017 until 14th November 2017 to get the special discount.
Terms and Conditions.
To be eligible for this 16% discount offer, please use WAHDAHBUKA as the Promo Code when you book at WAHDAH.my.

The promo code is valid starting from 1st NOVEMBER 2017 until 11:59 PM on 14th NOVEMBER 2017.

The promo code only applicable for original booking only.

Promotion is valid based on the submission date from 1st NOVEMBER 2017 to 14th OCTOBER 2017 with minimum 2 (two) days rental. The drive period will be starting from 16th NOVEMBER 2017 until 19th NOVEMBER 2017.

The maximum day for your drive period is up to 4 days between 16th NOVEMBER 2017 to 19th NOVEMBER 2017.

Rental is only effective upon payment. Placement of booking is not recognised as a final confirmation.

The 16% discount applies to all our vehicles available in at WAHDAH.my only and is unlimited to any number of vehicles booked.

The vehicle images at the website is just for illustration purpose only. The real one might be different.

This special promotion is valid for online booking at WAHDAH.My only.

We will NOT ENTERTAIN any amendments regarding the promo code after payment made and at the end of the promo booking period.

Discounts do not apply to surcharges, recovery fees, and optional products and services including damage waiver.

Pick-up and drop-off service is subject to geographic and other restrictions.

Renter must meet WAHDAH minimum age, driver and credit requirements.

WAHDAH reserves the right to reject any booking made without prior notices.
Please do not hesitate to email ask@wahdah.my or call us at Hotline : +6016 778 4594 for any inquiries.
Still, wondering what's next for your adventure in Malaysia & Singapore? Follow us on Telegram for the latest updates
https://t.me/wahdahmy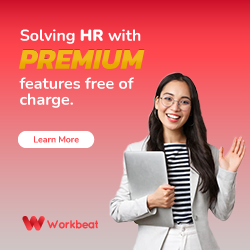 Categories
---
Recent posts
---