01.08.2018
The Ancient Island of Langkawi
You can hear the sound of vehicles everywhere. Skyscrapers all around wherever you go. There's only a medium size tree in a big pot beside the road. There're also some big trees and flowers, only in a park though. It must be felt very suffocating with the same atmosphere full of bricks and steel everyday even during the holidays. That is the same landscape view whenever you go to a city.
If you feel you need some changes of view or need more "greenery" of nature in front your eyes, or maybe wanted to see the oldest "rock & stone" in Malaysia? How about visiting Langkawi Geopark, the first ever Geopark recognized by UNESCO in Southeast Asia region. This island rare nature consists of ancient rocks, fossils and flora. The geopark is divided into three main parts; Machinchang Cambrian Geoforest Park, Dayang Bunting Marble Geoforest Park, and Kilim Karst Geoforest Park.
What to do? (Activities)
Visit the protected geology sites (Machinchang Geopark)
Beside the the main geotrail to the peak of Gunung Machinchang (via the cable car), take a dip and feel the cold and crystal clear water of Seven Well Waterfall, Temurun Waterfall or watch how dissolvent granite stone looks like from the erosion of wave near tide level at Teluk Burau (Burau Bay) and its small island Pulau Anak Burau. Also, see the most ancient rocks in Langkawi and Malaysia, located at Teluk Datai & Pulau Anak Datai, the lower part of Machincang Formation.
A big cave turn into lake that full of nature (Dayang Bunting Geopark)
One of the must visit spot at Langkawi Geopark is none other than Tasik Dayang Bunting. It is the largest natural lake with freshwater that you can find in Langkawi. This spot which is rich with flora & fauna can satisfy any flora enthusiast out there. Then, visit Pulau Tepor (Tepor Island) to see the dropstone that aged 1 billion years old! Even the half-round shaped bay of the island was due to meteorite impact that take place 10 million years ago.
Exhilarating "Mangrove Tour" by boat (Kilim Geopark)
A tour by boat around the Island of Langkawi will amaze you with the ancient scenery of Setul Formation (dark grey coloured limestones) that age almost 370-490 million years old. Get the feeling of "Batman" by exploring the Gua Kelawar (Bat Cave) and watching three different species of insect-eating bat. Then, stop by Pulau Anak Tikus to see some fossils from stone age era. You can also see the habitat of red eagles and sea eagles around the area.
Accommodation (Facilities)
The accommodation in Langkawi especially its hotels and resorts are among the best you can find on the planet. Ranging from the popular budget (basic accommodation) hotel to the most luxurious (5 star) hotel you can find on the island, you will surely find one that suits your budget, taste and need. Below, we shortlisted the "best" accommodation (near the geopark) you can get on the island:
Burau Bay area
-Mutiara Burau Bay Resort (3-star)
-Berjaya Langkawi Resort (4-star)
-The Danna Langkawi (5-star)
Datai Bay area
-The Datai Resort (5-star)
-The Andaman (5-star)
-Tanjung Rhu Resort (5-star)
-Four Seasons Resort (5-star)
How to get there (Transportation)
There are various ways on how you can get yourself onto the Langkawi Island. The common way is of course by taking a flight to the island. There are daily flight you can board between Kuala Lumpur & Langkawi Island. This is the fastest and most practical way you can get to bring yourself there. There are also other ways but usually suitable for those who have more free time and prefer more adventure among anything else.
Rental Car
If you plan to move around the island by car, we advised you to rent it at the island. Rental car on the island is pretty cheap. You can bring any car to the island by ferry, but you only get it the next day. Beside costly and risky, this was not a good way for those who don't have much time to spend.
Train & Boat
Travel by boat or train is the most adventurous way to get you to the Langkawi Island. You can catch the North-South line train in Kuala Lumpur and get off at Alor Setar. Then, you must take a boat (ferry) at Kuala Kedah Ferry Terminal. There are daily boats that leave to Langkawi that cost around MYR25 and takes 1-3 hours.
Air
Currently the most fastest and easiest way to get you to Langkawi Island is by air. The fare is pretty affordable; You can even get air ticket under MYR100 for early reservation or while on sale. There are numerous daily flight from 3 different airport. You can choose either with Malaysia Airlines (KLIA), AirAsia (KLIA2/LCCT) or Firefly (Subang Airport).
Still, wondering what's next for your adventure in Malaysia & Singapore? Follow us on Telegram for the latest updates
https://t.me/wahdahmy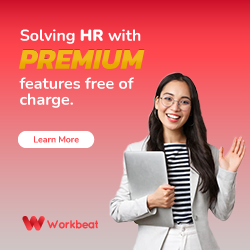 Categories
---
Recent posts
---