09.03.2022
Thailand – Malaysia Vaccinated Travel Lane (VTL) Starting 15 March 2022
Travellers from Malaysia and Thailand can now enjoy the Vaccinated Travel Lanes (VTL) to fly in and out of their countries, starting 15 March 2022.
This was announced by the Minister of Transport, Wee Ka Siong a few days ago. The VTL applies only to flights between the two countries.
Malaysia will have Vaccinated Travel Lanes (VTL) on 15 March 2022 for flight routes only. Designated airlines from both countries will be allowed to mount up to six (6) flights daily on the Kuala Lumpur – Bangkok route and up to four (4) flights daily for the Kuala Lumpur – Phuket route. Additional routes may be added, subject to mutual agreement by both countries.
The minister also shared that the VTL is targeted at those who have received full vaccination against COVID-19, which means they have received two doses of the vaccine at least seven days prior to their departure date.
These VTL routes will be served by all countries' designated carriers under the VTL initiative. Related standard operating procedures and health protocols will be released by the respective agencies soon. Travellers are expected to comply with health protocols responsibly in order to enjoy the VTL facility.
Reference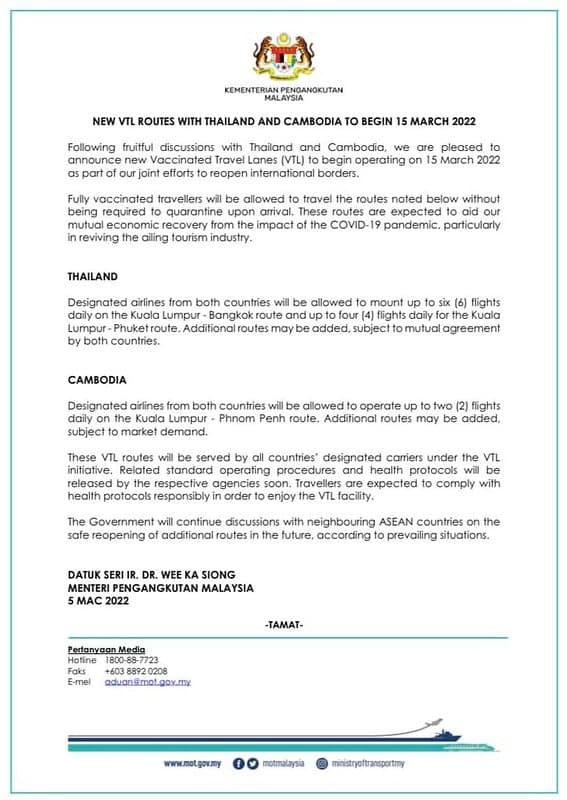 Download MySejahtera App for Use in Malaysia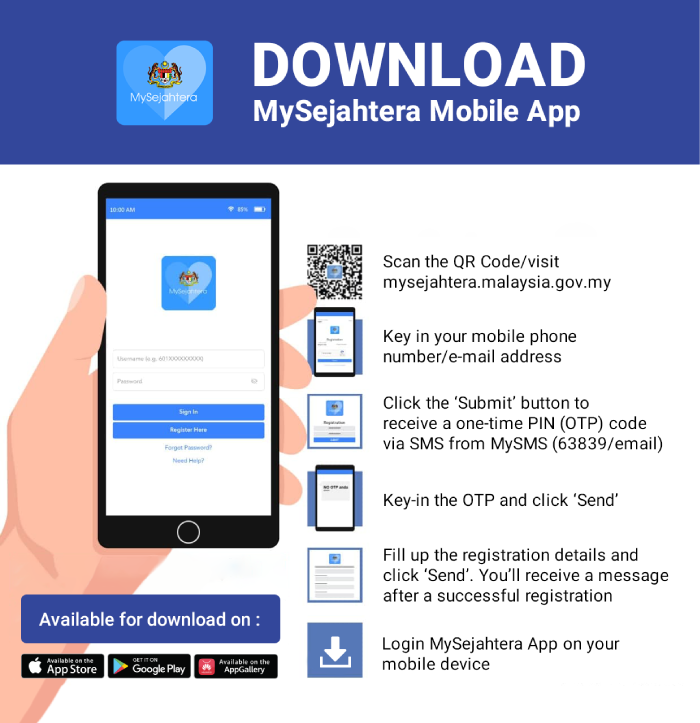 MySejahtera has become as important as wearing a mask when you leave your house. It's compulsory to use this app to enter most restaurants, malls, and public amenities that are available in Malaysia.
You can find and install the app thru App Store, Play Store and even HUAWEI Store.
Get FREE 15% Discount for your first booking. Drive like a local in Malaysia with us today!
Still, wondering what's next for your adventure in Malaysia & Singapore? Follow us on Telegram for the latest updates
https://t.me/wahdahmy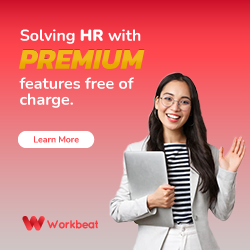 Categories
---
Recent posts
---