20.09.2018
Pantai Cenang: A Beach Full with Attractions
If you are looking for a quick holiday getaway, hassle free and has everything within easy reach, Cenang Beach is a place for you. You will love this beach strip because it has everything within walking distance. The beach is around 2 km long full with food stall, restaurant, souvenir shop and convenience store (7E & Kios). There is also a duty-free zone shopping centre nearby for you to do some shopping or if you ever prefer fast food & snacks. It's a hot tourist spot but still quiet enough for you to enjoy your holiday without the feeling of being hassled by crowds.
It is as the title said,the complete set of beach activities. Pantai Cenang (Cenang Beach) has almost anything that a beach has to offer through day and night. Starting from riding jet ski along the beach at daylight and relaxing with friends at a spa at night. Although, there are also other "unrelated" beach activities you can do. Check out the list of the best activities below :
Water Sports
Mega Water Sports provide rental service for jet skis, parasailing, banana boats, and wakeboards for those who want to enjoy a splashing good time at Pantai Cenang. They also provide jet ski tour service that quite popular among the tourist. You can go explore some small island around Langkawi just by riding a jet ski!
Spa & Massages
There are quite a lot of hotels and resorts that provide spa and massage services around Pantai Cenang. That is not something unusual. Even so, we recommend you to try one of the three spas namely Alun-Alun Spa, Nawa Sari Spa, and Teratai Spa by the Aspara (Meritus Pelangi Beach Resort).
Largest Aquarium in Malaysia
Underwater World Langkawi is a must visit place for kids or marine life lovers/enthusiast when visiting Langkawi Island. It is the largest aquarium in Malaysia that houses 200 different species of marine and freshwater fish.
Rice Garden Museum – Laman Padi
Langkawi Island is located in the state of Kedah, that is famous for rice cultivation in Malaysia. Rice Garden Museum Langkawi has a unique floating rice garden which you could say it's main attractions (you can take beautiful souvenir photos). Besides,you can even try your hand at traditional rice farming.
Castaway Picnic
If you wanna experience an exclusive picnic at picturesque deserted island in Langkawi, you should try the premiere service offered by Casa del Mar. Limited to one session per day, you'll will get a short trip with private boat and crew before before arriving at a remote island where you'll be enjoying private gourmet dining. P/S better book now if you are interested.
Accommodation (Facilities)
There are many resorts and hotels around Pantai Cenang which you can choose to stay for the night. Here we listed some of the best (base on rating) for you to book (highest rating to lowest) :
How to get there (Transportation)
There are various ways on how you can get yourself onto the Langkawi Island. The common way is of course by taking a flight to the island. There are daily flight you can board between Kuala Lumpur & Langkawi Island. This is the fastest and most practical way you can get to bring yourself there. There are also other ways but usually suitable for those who have more free time and prefer more adventure among anything else.
Rental car
If you plan to move around the island by car, we advised you to rent it at the island. Rental car on the island is pretty cheap. You can bring any car to the island by ferry, but you only get it the next day. Beside costly and risky, this was not a good way for those who don't have much time to spend. See our best deals in Langkawi here.
Train & Boat
Travel by boat or train is the most adventurous way to get you to the Langkawi Island. You can catch the North-South line train in Kuala Lumpur and get off at Alor Setar. Then, you must take a boat (ferry) at Kuala Kedah Ferry Terminal. There are daily boats that leave to Langkawi that cost around MYR25 and takes 1-3 hours.
Air
Currently the most fastest and easiest way to get you to Langkawi Island is by air. The fare is pretty affordable; You can even get air ticket under MYR100 for early reservation or while on sale. There are numerous daily flight from 3 different airport. You can choose either with Malaysia Airlines (KLIA), AirAsia (KLIA2/LCCT) or Firefly, Malindo Air (Subang Airport).
Traveling soon and have decided on car rental but not accommodation?
Save more on your accommodation when you book with LetsGoHoliday. Up to 50% discount is up for grab. Click on the image below and start looking for that place to stay now!

Still, wondering what's next for your adventure in Malaysia & Singapore? Follow us on Telegram for the latest updates
https://t.me/wahdahmy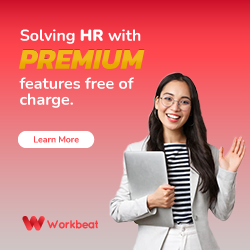 Categories
---
Recent posts
---