07.07.2023
Long-Term Car Rental in Malaysia: Benefits & Things To Know
If you are planning to stay in Malaysia for an extended period of time, be it a foreigner coming to Malaysia or a local traveling to another state, you might be thinking about how to navigate around the bustling cities and scenic countryside. Not every area in Malaysia has the convenience of public transport such as LRT in Kuala Lumpur and Selangor. Even with public transport, some countryside areas are not covered. One solution that is gaining popularity and worth considering is long-term car rental. Also known as monthly car rental in Malaysia, this service allows you to rent a vehicle for an extended period, typically several weeks or months.
Want to learn more about long-term car rental in Malaysia? Let's dive into this article where we covered the benefits & things to know about the service.
What is Long-Term Car Rental?
Long-term car rental is a service offered by many car rental companies. It allows customers to rent a car for extended periods, typically ranging from several weeks to months. Unlike a car lease, a rental doesn't require a credit check. This service differs from traditional car rentals, which usually last from a few days to a couple of weeks and it is ideal for people who are on extended vacations, business trips, or in transition.
Benefits of Long-Term Car Rental
Cost-Effective
Compared to a short-term rental, renting a car long-term is usually more cost-effective as car rental companies generally offer better rental packages for long-term renting. In general, renting a car for a long period of time can be more economical than renting for short periods. Besides, you do not need to worry about the vehicle resell value and additional costs such as maintenance fee and insurance that comes with buying a car.
Convenience
Long-term car rental eliminates the hassles of car ownership such as maintenance, insurance, and depreciation. Maintenance and repair coverage is often included in long-term leases, so you don't have to worry about unforeseen expenses.
Flexibility
Long-term car rental usually allows you to choose from a variety of cars depending on your needs and preferences. Not only that you can always switch to a different car model when needed, but you can also choose the length of the rental that best suits your needs and the flexibility to extend the rental period.
Considerations for Renting a Car Long-Term
Budgeting
Before committing to a long-term car rental, the first question to ask yourself is how will you plan your transportation budgeting for the next couple of months. Consider doing some financial planning and decide if long-term car rental is the best option. While long-term rentals can be more economical than short-term rentals or buying a car, the costs can still add up. Ensure to factor in the monthly rental fee, fuel costs, and potential toll fees into your budget and conduct a comprehensive comparison before making your decision.
Understand the contract and the terms
A contract or a rental agreement will be presented when applying for a long-term car rental in Malaysia. The rental agreement should be read carefully and it is crucial to understand the terms and conditions thoroughly. This includes the rental period, payment terms, insurance coverage, mileage limits, the procedure for extending the rental period or returning the vehicle early, and any restrictions or additional fees that may apply.
Maintenance Policies
It is vital to familiarize yourself with the rental company's maintenance and repair policies. Usually, regular maintenance is covered in long-term car rental services but there are always caveats and different policies for incidents such as unexpected repairs, major damage, and accident. Knowing what to do if the car breaks down or the procedures for reporting such incidents is important.
Insurance Coverage
While this is discussed and covered in the second point above, due to the complexity and implication it might have, insurance coverage should be discussed in detail when considering renting a car long-term. Most car companies include basic insurance in the rental agreement and usually, it is charged alongside your rental fee. However, it is still worthwhile to consider the option for additional coverage considering that the rental is for an extended period. It is strongly recommended to consider the nature of usage for the vehicle, your needs, and your budget, then compare different car insurance policies before deciding if extended insurance coverage is necessary.
Miscellaneous
Lastly, make sure all the small details are considered before committing to a long-term car rental. These include the rental company, vehicle type, vehicle condition, additional services, and more. The last thing you want after committing to a long-term plan is finding out that you are engaged to a bad rental company with unreliable and bad services, or choosing the wrong type of vehicle that doesn't suit your needs, or even worst, a problematic vehicle that caused you the additional hassle. Remember, it's always better to ask too many questions than too few when renting a vehicle, especially for the long term. Being clear about the details from the start can save you from unexpected costs and complications later on.
Wrapping Up: Embrace the Convenience of Long-Term Car Rental in Malaysia with WAHDAH
Still, wondering what's next for your adventure in Malaysia & Singapore? Follow us on Telegram for the latest updates
https://t.me/wahdahmy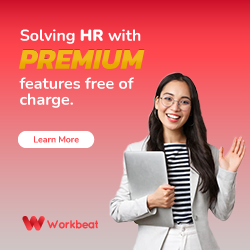 Categories
---
Recent posts
---