24.07.2017
Car Rental Checklist
Online car rental reservation can be quite a hassle if you never rent a car through the internet. So, rental awareness plays an important role in this matter. That is why we provide you with the checklist below. Just by following our car rental checklist, you will save a lot of time and money and thus, improve the comfort of your upcoming travel.
What you need?
All you need to have are :
An active email for you to receive your rental details (invoice, car types, driver etc.)

A valid credit card issued in the driver's name (we don't recommend using Paypal)

An original valid driving license (English translated or international driver's license)
Make sure your credit card has sufficient credit or limit to avoid your booking from being unsuccessful.
Booking Process
The booking is just as simple as ABC. Just insert all the required details and you're good to go. Important remarks :
Make sure you select additional driver option if someone else will be driving the car

We recommend you to purchase the LRO for add-on to reduce an excess

Select return at shuttle service (cross-border) option if you are returning the car in Singapore

Follow & subscribe to our social media platform to keep up with our promotion (free promo code)
Please read and understand the terms and conditions before you proceed to make payment and confirm your car reservation in order to avoid any rental complications.
Pick up your rental car (Checkout)
Please arrive on time. We valued the time as you are. Inform us immediately if you're running late to pick up the car

Don't forget to bring the invoice (checkout slip) with you

Check the vehicle conditions (cleanliness, indicators, fuel level etc)

Make sure the car has no existing damages (dents, scratches, broken windscreen etc). Please state all the damages in the inspection form before you sign and proceed to drive
You just need to contact us if you found the car is defect and not save for driving. We will provide you with a different car (free upgrade) if necessary.
Returning the car (Check-in)
Below are the things you need to aware to avoid unnecessary charges :
Return the car on time & at the correct location. Please inform us if you want to change the return location (additional charges may apply)

Check the car condition. State any new damages notified in the inspection form before you sign it

Make sure the car fuel is full before you return the car

Please refrain from making the car dirty. (you may be charges if there is unpleasant odour or the car require to be clean by an expert)

Rate our service by giving some comment. Your reviews are crucial in order for us to improve our services.
Happy Driving!
Still, wondering what's next for your adventure in Malaysia & Singapore? Follow us on Telegram for the latest updates
https://t.me/wahdahmy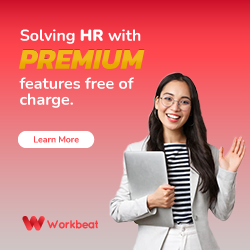 Categories
---
Recent posts
---