24.07.2018
Calm Your Mind at The Maldives of Southeast Asia
The summer season is the best time to visit the beaches. Especially the beautiful Lang Tengah Island that located northeast of the Peninsular Malaysia in the state of Terengganu Darul Iman. Being billed as the "Maldives of Southeast Asia" by the Asian Divers Magazine. It is not that surprising because with it astounding 'bioluminescent blue sand waters' of the sea, which even sparkle at night, full of coral and fish species at it shore plus one-of-a-kind "coral dust" beach. This highly praise island by divers also situated between the two very popular tropical islands, Perhentian and Redang.
What to do? (Activities)
Lang Tengah is known as the secret(secluded) isle, although small in size, it was appreciated for its natural beauty. The main and most popular activity at the island are to dive and snorkel (besides relaxing at the beautiful beaches). There will be no road and transport (land) for moving around. But, you still can get around by fetching a boat. Although, its not that easy as it sounds. So, you'll be doing a lot of walking. That's why most tourists tend to stay at their resort, taking their time to enjoy the environment. Besides the daily snorkeling and diving trips, there were also activity such as light hiking and kayaking.
Accommodation (Facilities)
The island have few resorts, Summer Bay Resort Lang Island, D'Coconut Lagoon Resort and Lang Sari Resort. If you are more into luxury and comfort, there's currently one luxury 5 star resort, Sari Pacifica Resort & Spa. One resorts only accommodate not more than 300 tourists at a time. People usually book in advance before visit the island. So, less people go there which means it has a more secluded feel to it and is quieter compared to the neighboring islands. Food & meals are enjoyed at the resort.
How to get there (Transportation)
There a few ways to get to the island besides driving there yourself. The most fastest way of travel (30 minutes) to the island is to take an airplane to Kuala Terengganu from KLIA2. There are daily flights to get there (operated by AirAsia and Malaysia Airlines). The bus is by far the cheapest way (not more than MYR60) to get from Kuala Lumpur to Kuala Terengganu; there are daily busses that depart from Terminal Bersepadu Selatan (TBS). From Kuala Terengganu, you can drive yourselves, take a bus, Grab or taxi to Merang (a 45 minute drive to the north); where the ferry takes you to Lang Tengah in about 30 minutes. The Grab is the easiest choice and more affordable compare to taxi (around MYR50 from Kuala Terengganu).
Still, wondering what's next for your adventure in Malaysia & Singapore? Follow us on Telegram for the latest updates
https://t.me/wahdahmy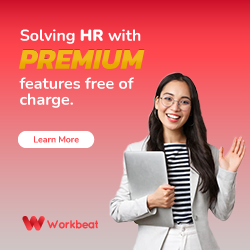 Categories
---
Recent posts
---