07.03.2017
9 Tips to Save on Car Rental in Malaysia
Renting a car is a popular option while travelling in Malaysia. But it can turn out to be expensive, especially if you are not familiar with the process. So, what the things that need to be consider before renting a car for travel in Malaysia?
Below are 9 tips to consider when you need to rent a car in Malaysia.
1. Go for Local or Regional Agencies
You should try and search for local or regional car rental agencies before you choose to rent with bigger international companies. Local or Regional car rental agencies are more likely to offer you cheaper and better rates for their rentals. Just one thing to aware, you need to make sure it is a licensed car rental company.
2. Avoid Airport Rentals
Another important things to take note is make sure you avoid from renting a car at airport counters. Airport rentals sure is a convenient choice, but it also cost you more. If you on a budget travel, you must avoid from renting a car from the airport.
3. Search Online & Compare Prices
Always do a research before you rent a car. Browse online and compare prices to avoid from wasting your money. Booking online is easier than ever before. You also can save your time and energy by choosing to book online.
4. Subscribe for Promo Offer
If you don't mind receiving any promotional emails or ads, you should subscribe to the car rental company that suit your choice for an updates and promotion. You will be notified if there is any discount and offers that you can get when you rent with them.
5. Avoid Prepaid Petrol Options
When it comes to fuel, customers will usually be asked if they prefer to prepay for a full tank of petrol, or fill it up themselves before returning the car. When given this choice, it is important to consider how much of petrol you will be using on your trip.
6. Bring Your Own GPS
These days, almost everyone relies on their GPS to locate and search for the fastest route to their destination. If you have your own GPS, bring it along with you instead of renting one. This will help save on some of the cost.
7. Book Early
Booking early is another way to get lower rates for your rental. Prices usually depend on the number of vehicles available on the lot at the time the rental is made. Therefore, the earlier you book, the better your chances are of getting cheaper prices. It is best to book your car at least one week in advance. If your travel date happens to fall on a local peak season, however, reserve your car two to three months in advance (if possible) to ensure that you get the car you need at the lowest rates.
8. Rent Smaller Car
Although renting a big and comfortable car is the ideal thing to do during a vacation, it also mean it cost you more in terms of rental rates and fuel consumption. Rent a smaller car is the right option if you on low budget vacation or travel.
9. Think Twice about Optional Insurance
There many type of insurance offered by car rental agencies and company in Malaysia. For instance, Collision Damage Waiver (CDW), personal accident insurance, second driver insurance and so on. For many companies, one or more of these insurance are usually included in the car rental rates. However, if the insurance coverage you need is not included, do not rush into signing up for it with the rental company, as it may already be included in your own personal insurance policy. Some insurance policies cover damage on rental cars via comprehensive and collision coverage. Therefore, it is good to double check with your insurance agent whether this is included in your policy before signing up for any insurance with the car rental company. Besides that, your credit card company may also have insurance coverage for rental car damages associated with accidents. So, if you're using your credit card to pay for your rental, contact your credit card provider to confirm this.
Credit : ExpatGO.com
Source : http://www.expatgo.com/my/2015/01/28/9-tips-save-car-rentals-malaysia/
Still, wondering what's next for your adventure in Malaysia & Singapore? Follow us on Telegram for the latest updates
https://t.me/wahdahmy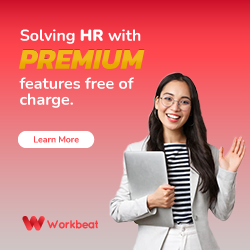 Categories
---
Recent posts
---