17.10.2017
5 Must Visit Places in Melaka by Car
Melaka "The Historic State" is famous for it's rich history, and became well known around the world after it was listed as UNESCO World Heritage Site on 7 July 2008. Millions of people visits this historical city every year. So, it's should be a good idea to plan ahead of your travel to this city if you have never been to Melaka.
Tourist who came to visit Melaka usually prefer to be free, means that they can move whenever or however the way they want. Many of them prefer to rent a car for a comfortable journey around Melaka city. So, here we listed down five(5) must visit places in Melaka by car.
A'Famosa Fort (Porta de Santiago)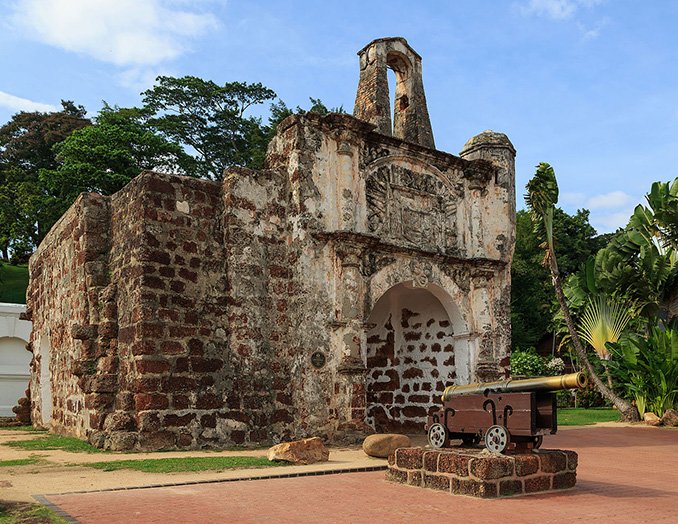 The remains of Porta De Santiago – a fortress build by Portuguese in 1511 is must visit spot for anyone who come to Melaka. Although it just for a quick photo stop, you should get the feeling of 16th Century era when you take a closer look at this one of the oldest surviving European architectural in Asia.
Red Square (Dutch Square)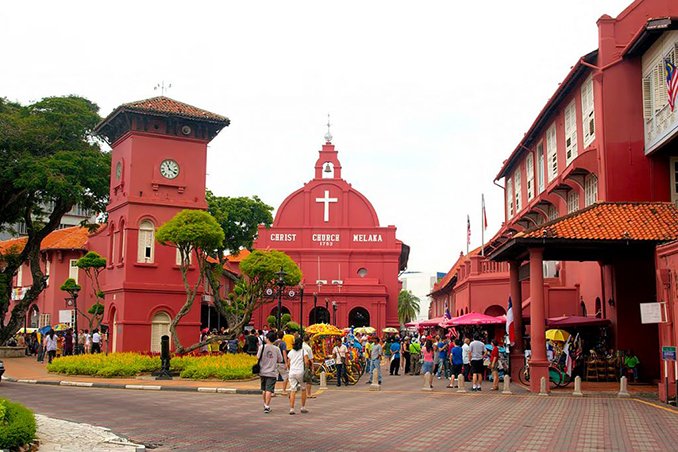 Evidence of the Dutch took possession of Melaka from the Portuguese is quite eminent when you visit the Red Square (Dutch Square) area. You should be amazed by the two dutch landmarks of the area which are called the Christ Church and the Dutch old town hall or also known as Stadthuys. You can also enjoy a trishaw ride to explore around the area and find yourself some souvenir.


Menara Taming Sari (Taming Sari Tower)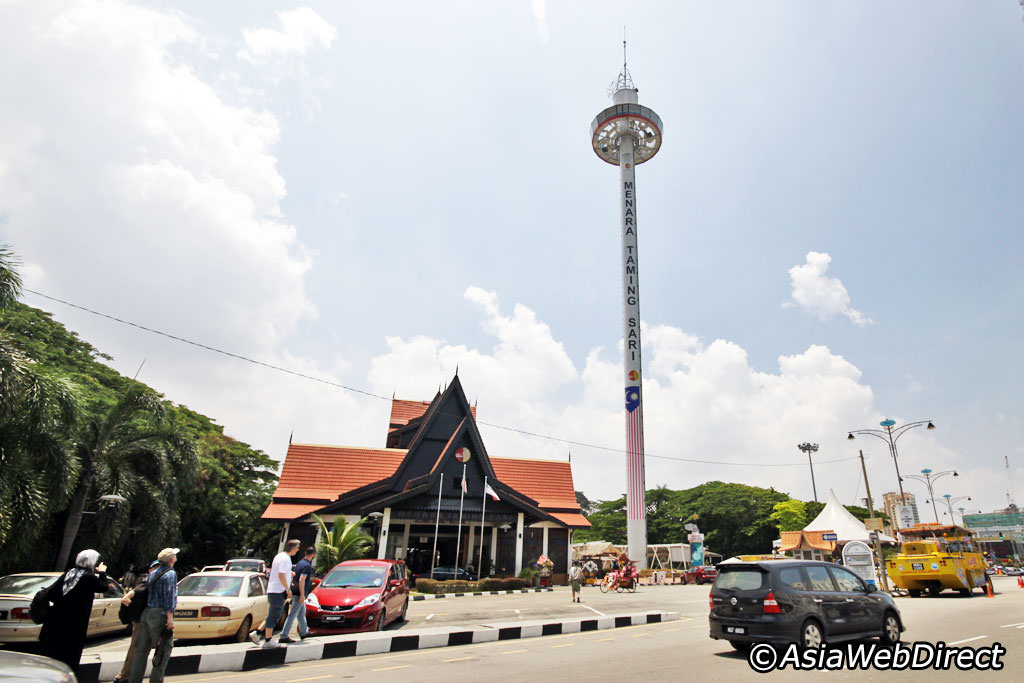 This awesome tower is something you should not miss to try. You should not face any difficulties to find a parking space because eventually it just 5 minutes walks' from Dataran Pahlawan Shopping Complex and Mahkota Parade Megamall with ample parking space along the way to the tower. Menara Taming Sari (Taming Sari Tower) is the one and only gyro tower that ever exist in Malaysia! It can give you a 360-degree panoramic view of Melaka town, including the Straits of Melaka.
Flora de La Mar Maritime Museum (Muzium Samudera)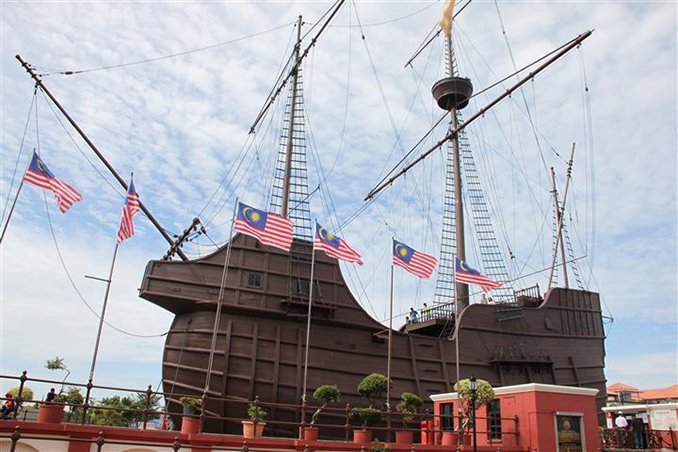 This unique looking museum was based on real Portuguese ship "Flora de la Mar", which sank off the Melaka coast in 1511. You can find some interesting documents, artifacts and exhibitions inside the replica about the golden seafaring era of Melaka. You will definitely be amazed by how busy the Melaka Straits used to be in the past with showcases of different ships around the world that happened to stop by at Melaka during it's golden age.

Mini Malaysia & ASEAN Cultural Park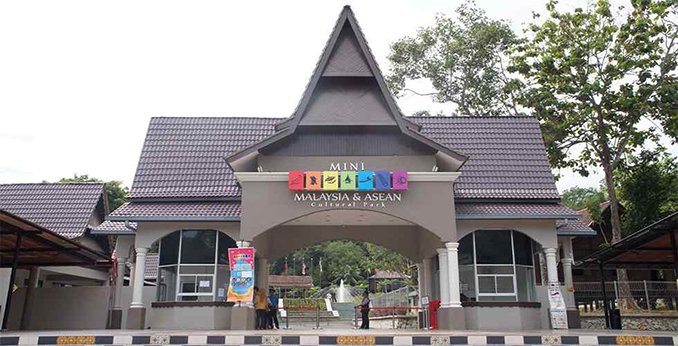 The tagline "Visit Melaka means Visit Malaysia" is so true when you explore the Mini Malaysia & ASEAN Cultural Park. You can see the replicas of traditional Malaysian and some ASEAN homes in the cultural park. Located just beside the SPA highway in Ayer Keroh, the cultural park showcases the country's 13 states represented with a unique traditional houses. The respective houses were filled with life-sized wax dummies dressed in traditional costumes as well as local handicrafts. You can also view the model of an Orang Asli village at the Mini Malaysia Complex.
Traveling soon and have decided on car rental but not accommodation?
Save more on your accommodation when you book with LetsGoHoliday. Up to 50% discount is up for grab. Click on the image below and start looking for that place to stay now!

Still, wondering what's next for your adventure in Malaysia & Singapore? Follow us on Telegram for the latest updates
https://t.me/wahdahmy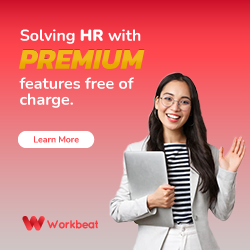 Categories
---
Recent posts
---