06.09.2023
WAHDAH is Recognized by TrustedMalaysia
WAHDAH has garnered recognition and trust from one of Malaysia's reliable websites, TrustedMalaysia – a reputable review platform that promotes trustworthy businesses across various industries. Being recognized by TrustedMalaysia is a significant achievement for any company, as it reflects the unwavering commitment to quality and customer satisfaction.
WAHDAH's recognition by TrustedMalaysia is a testament to the company's consistency in delivering exceptional services. Positive reviews and feedback from satisfied customers have solidified WAHDAH's reputation as a reliable and reputable car rental provider in Malaysia.
With TrustedMalaysia's recognition, WAHDAH continues to strive for excellence and aims to set even higher standards in the car rental industry. The company remains dedicated to expanding its reach to serve more customers and to explore innovative ways to enhance the rental experience.
Key Factors Contributing to WAHDAH's Success
a. Extensive Vehicle Selection: WAHDAH boasts an extensive fleet of vehicles, ranging from compact cars for city trips to spacious SUVs for family vacations. Their commitment to offering a diverse range of vehicles ensures that customers find a suitable option for every occasion.
b. Seamless Booking Process: Embracing technology, WAHDAH introduced an efficient online booking platform, making it convenient for customers to reserve their desired vehicles with just a few clicks. The user-friendly interface and secure payment system enhance the overall customer experience.
c. Customer-Centric Approach: WAHDAH places great emphasis on customer satisfaction. The company's friendly and professional staff are always ready to assist customers, addressing their queries and ensuring a hassle-free rental experience.
d. Transparent Pricing: Hidden charges and ambiguous pricing have long been concerns in the car rental industry. WAHDAH prides itself on offering transparent pricing, assuring customers of no unexpected costs and providing peace of mind during their journey.
WAHDAH's journey from its inception to being recognized by TrustedMalaysia has been marked by its commitment to delivering outstanding car rental services. By focusing on customer satisfaction, offering a diverse vehicle selection, and maintaining transparent pricing, WAHDAH has earned the trust and loyalty of customers throughout Malaysia. As the company looks towards the future, it continues to stand as a shining example of success in the dynamic car rental landscape, catering to the diverse transportation needs of Malaysians and visitors alike.
Read more on the links below:
Best Car Rental in Kuala Lumpur
Best Car Rental in Johor Bahru
Still, wondering what's next for your adventure in Malaysia & Singapore? Follow us on Telegram for the latest updates
https://t.me/wahdahmy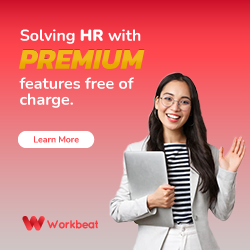 Categories
---
Recent posts
---