21.05.2018
Seamlessly Grow Your Business with WaBiz
You asked, we deliver. Today, WAHDAH is truly open for business. As numbers of business travel user with WAHDAH increased,we collect their feedback on how we can serve them a lot more better so they can maximize WAHDAH interface platform and use it for their business purpose. As a result : WaBiz – WAHDAH for Business, a unique solution that aims to transform the way Malaysian Corporates travel. It allow a company to have their own business account and they can manage all their transportation details only from one place.
WaBiz features will significantly improve your business performance in many ways.Its unique centralized billing solution makes the entire process of making a transportation booking a lot more easier for both employer and employee to track their expenses once their rental completed.This centralized billing system acts like a virtual assistant by helping administrators, team leads and small business owners providing all trip information without the need of filing rack and paper receipt. All details can be collected from this interface from even your own phone at anytime and anywhere.
HOW TO USE WAHDAH FOR BUSINESS
Employers can visit our page, https://biz.wahdah.my/ and sign up to create a business account with WAHDAH's web portal

Choose your payment method and add employee or guest details into the account.

Once added, employee will automatically receive an email invitation to join their team or company account

Manager or administration department can make a reservation for their staff and all the booking information will be at their fingertips.
We assure you WAHDAH for business rate is affordable and you will be able to monitor your employee or guest travel details with optimum transparency.
Earning Commision
If your business involved with travel or tourism industry and handling guest, simply get the chance to earn by enabling WaBiz features. You may earn 5%-10% for each rental when the guest begin driving our car.
Business Profiles
Magic of WAHDAH can be lost in the stress of keeping work and personal trips separate. When it comes to filing expenses, finding the right receipt, uploading or printing it, and remembering what the ride was for can be a tedious process.
We are excited to take the first large step towards bringing the magic of WAHDAH to every business rental with the launch of Business Profiles. Our business travellers have spoken and we've listened. With Business Profiles you can remove the stress around expensing by simply selecting whether a ride is for personal or business.
At WAHDAH, we believe whether you're on your way to the movies or traveling to a client meeting you deserve an experience tailored for why you driving. Keep business and personal driving separate.
SWITCH TO YOUR BUSINESS PROFILE – LET WAHDAH TAKE CARE OF THE REST

Pay correctly. Never accidentally pay on your own dime for a company rental.

Add expense memos and project codes. Remember the reason for your rental.

Work receipt = work email. No more searching for the right receipt to expense.

Weekly or monthly travel reports. Save time by filing your expenses all at once with summaries of your business travel on WaBiz.
We encourage all of user to make use of the service and give feedback, as information gained from customer is what will help improve the service. So drivers are encouraged to drive and share their feedback about WAHDAH for Business and Business Profiles through email: support@wahdah.my
Still, wondering what's next for your adventure in Malaysia & Singapore? Follow us on Telegram for the latest updates
https://t.me/wahdahmy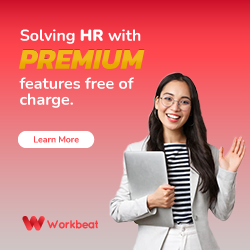 Categories
---
Recent posts
---