02.08.2023
Experience a Memorable Holiday in Bali!
It's time to experience Bali during your holiday like never before with our new offer. Get FREE Water Sports Activity voucher or Dinner voucher after you confirm your booking. Voucher is limited and will be award base on first come first serve basis. So better book your car in Bali with us today!
Voucher Terms & Conditions
Both voucher are valid for 2 persons.
Minimum rental period are 3 days for the Water Sports Activity Voucher and 1 week for the Dinner Voucher.
Both voucher cannot be exchanged for cash, swapped with other vouchers, used as a deposit, or any similar purposes.
The voucher is valid only during the rental period of the car.
The voucher can only be used by the renter/owner.
The process of using the voucher cannot be delegated to someone else.
All policies, terms, and conditions set forth are the sole prerogative of the voucher issuer.
Users can contact the staff in charge if they encounter any issues.
All policies, terms, and conditions are applicable at the time of implementation.
Activity and dinner images presented in the brochure are for illustrative purposes only and may vary or should not be considered as an accurate representation of the services to be received.
Booking Terms & Conditions
This promotion is NOT applicable to first-time users promocode (15% discount cannot be use in way).
The promotion is valid from August 1st to August 31st, 2023, and is only applicable for self-drive rentals.
The promo is only valid for travel/drive dates between August 1st and August 31st, 2023.
The promo code is exclusive for first-time bookings made on www.wahdah.co.id (Bali coverage).
The discount does not apply to additional fees, recovery fees, optional products, and services, including damage protection.
This limited-time promotion is valid for all service locations in Bali and vehicle types available on the website.
Vehicle images on the website are for illustrative purposes only. Actual vehicles may vary.
Effective vehicle rental will be confirmed after payment. Placing a booking does not constitute final confirmation.
We encourage customers to use the pay later feature during booking to ensure a smooth and convenient process in case of any changes.
Renters must meet the minimum age, driver, and credit requirements set by WAHDAH.
WAHDAH reserves the right to refuse bookings without prior notice.
Please note that this promotion cannot be combined with other promo codes.
The benefit will be provided upon the delivery of the rental unit.
Still, wondering what's next for your adventure in Malaysia & Singapore? Follow us on Telegram for the latest updates
https://t.me/wahdahmy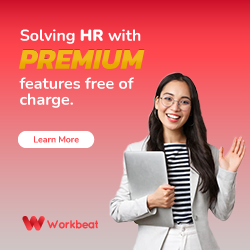 Categories
---
Recent posts
---