22.06.2023
Driving Tips in Indonesia
Welcome to Indonesia and enjoy its extraordinary cultural heritage. Driving in Indonesia can be an exhilarating yet challenging experience, especially for foreigners who are unfamiliar with the local traffic rules and driving habits.
To ensure you experience a safe journey, here are some tips for you to drive like locals in Indonesia:
The Odd-Even System (only in Jakarta)
One of the most important things you must remember when driving in Jakarta is The Odd-Even System, better known as 'Sistem Ganjil Genap'.
At the moment, this unique system is only available in Jakarta, which allows vehicles with odd-numbered license plates to operate on certain days and even-numbered license plates on others.
The policy restricts private vehicles from entering specific zones or roads based on the last digit of their license plate number. For example, vehicles with license plate numbers ending in odd digits (1, 3, 5, 7, 9) are allowed on certain days, while vehicles with license plate numbers ending in even digits (0, 2, 4, 6, 8) are allowed on alternate days.
For more information on the roadmap, kindly visit the Odd-Even Policy and Guidelines using Google Maps and Waze.
e-Toll Card (e-Money)
For a seamless experience when driving across Jakarta, you must remember to buy an e-Toll card. You can directly purchase with us or at Indomaret or Alfamart.
Get the card for Rp150,000 and top it up with a minimum credit amount of Rp50,000 to pay for road fares, parking, and public transport like KRL Commuter Line and buses. You can even use it at any selected minimarkets and supermarkets when shopping.
Tips for Parking
If you are traveling through Indonesia you might see a lot of people who guard U-turns or Lawson, Indomaret and Alfamart parking areas.
Indonesian culture pays the guards as they are assisting us in parking our cars and keeping the cars safe even though they are not the official parking staff.
You might want to pay them a minimum of Rp2,000 for their service and help as a gesture of goodwill and courtesy.
Child Seat
If you are traveling with children, ensuring the safety of your toddler is your utmost priority and responsibility. The type of car seat required may differ based on your baby's height, weight and the specifications mentioned in the car's manual.
We highly advise you to include a child seat to enhance your child's comfort and safety. Please remember to add the infant seat during the booking process.
Still, wondering what's next for your adventure in Malaysia & Singapore? Follow us on Telegram for the latest updates
https://t.me/wahdahmy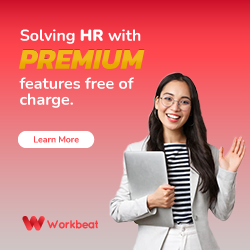 Categories
---
Recent posts
---